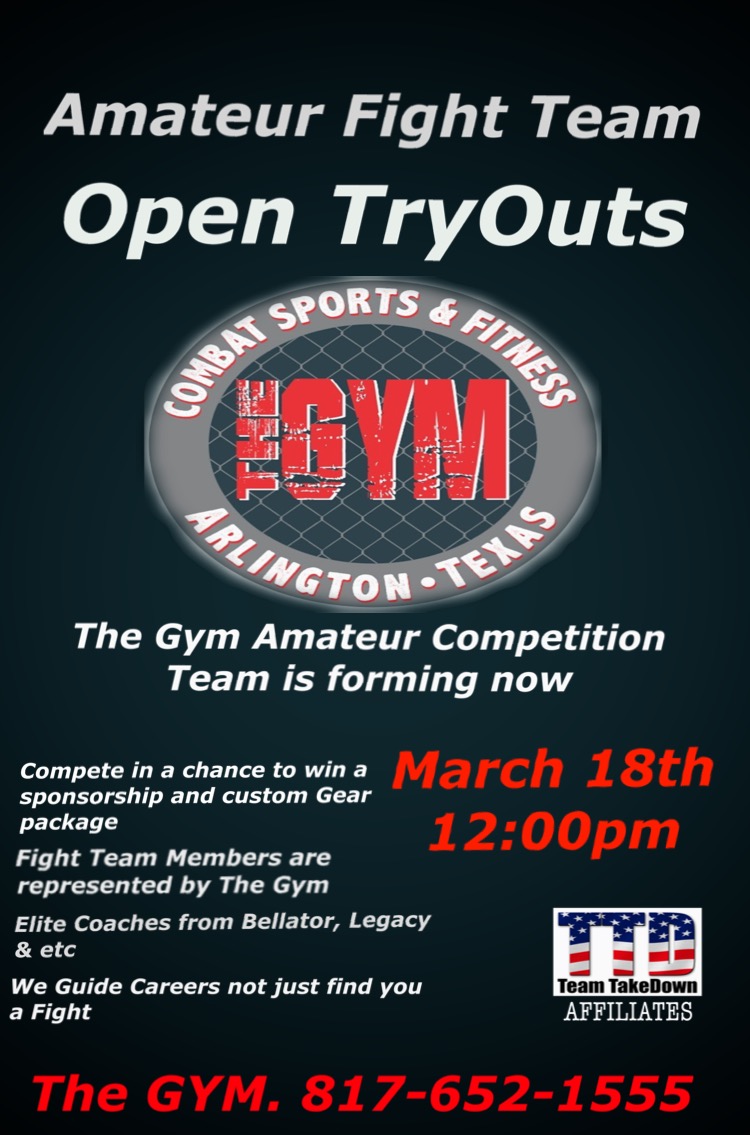 TEAM TAKEDOWN AMATEUR FIGHT TEAM TRYOUTS!
March 18th – 12pm
Come out and compete for a spot on one of the most exclusive fight teams in Texas: Team Takedown.
We will be having open tryouts March 18th, starting at 12pm.
Come ready to train. A group of 3-4 coaches will evaluate your movement, skills, and talent to see if you have what it takes to join the amateur fight team.
We will be giving away free training sponsorships and exclusive gear to those we feel embody the true spirit of the sport and the ideal of TTD!
Stick around for after tryouts as we will be hosting an open cookout for anyone to come! Invite your friends, family, teammates! Everyone is welcome!
For more information, call us at (817)-652-1555, or email at fitness@thegym.org