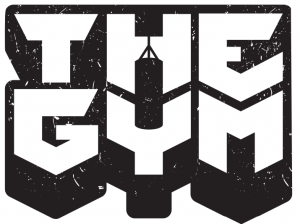 COVID-19 UPDATE
---
Good health and fitness are more important than ever, and we are trying to do our part to help you maintain your exercise and workout goals during these times.
The Gym is committed to keeping our community healthy. As we begin to reopen, we are introducing new class structures, stringent cleaning procedures, and social distancing protocols to support the health and wellness of our members. To see what you can expect when we reopen, please read and follow the guidelines below to enjoy access to your newly reopened facility.
---
FAQ's
When does The Gym reopen?

We will have a limited "soft" reopening on May 18th. This will include limited classes with restrictions and altered protocols for maximum safety to the members. On June 1st, we will reopen with a full class schedule.
Are classes back to normal scheduling?

Not yet! Starting June 1st, classes will return to normal scheduling (excluding jiu-jitsu and muay thai). Starting May 18th – June 1st, class schedule will be:

Boxing: Mon/Wednesday 5:30-6:30pm
MMA: Mon-Thurs 7:30-9pm
Bootcamp: Mon/Wed 6:30-7:30pm
Open Gym: Mon-Thurs 12-10pm and Fri-Sat 12-5pm. Closed Sundays.

After June 1st, class schedule will return to normal.
What about kids boxing class?

For the time being, kids boxing classes will be suspended indefinitely, or until the next loosening of restrictions on social distancing. We apologize for the inconvenience.
How will the billing work for my membership?

As of June 1st, and full renewal of our normal class structure, we will unfreeze all accounts. All billing will resume as normal.
At this time, if you feel uncomfortable returning to The Gym given the circumstances, you may contact us and we will re-suspend your membership indefinitely, or until all social distancing procedures have lifted. If you decide at a future time to return to the facility, we will unfreeze your account then.
To freeze memberships, email fitness@thegym.org
Will Jiu-Jitsu and Muay Thai resume on the 18th as well?

For now, the only classes resuming on May 18th will be boxing, bootcamp, and MMA. For further updates on the Silva School programs, visit their website at silvabjjtx.com
Can I come in and just workout without classes?

Yes! We will be open for normal open gym business hours throughout the day. Although you must follow certain distancing and sanitation practices, listed below.
Are classes safe to participate in?

Yes! We are working tirelessly with our coaches and team to come up with the best training procedures to offer a great workout and class, while also keeping participants safe and healthy. We are instilling distancing measures in all of our classes, removing contact, and maximizing sanitation. All of our classes will still be offering the same great technique work and exercise, while ensuring the health of all students during this time.
Class structures may be altered from the norm to help prevent spread. This may include things like:

Splitting large classes into two groups, one operating inside while the other is outside.
Separation of equipment; such as punching bags being spaced 6 feet apart, weight equipment like dumbbells and kettlebells not being shared during classes, etc.
What is the facility doing to prevent the spread of Covid-19?

We are prioritizing the safety and health of all of our members! We will be strictly following state and CDC protocols to keep the facility clean and protect our members. This includes:

Strict social distancing protocols, both during classes, and during non-class open gym hours.
Sanitation of all boxing and weightroom equipment, mat spaces, and other high contact areas before and after usage, and hourly employee blanket sanitation of the facility.
There will be sanitation stations posted around the facility, with hand sanitizer and equipment cleaner.
Locker rooms (as mandated by the state) will be closed to help prevent the spread of Covid-19.
We are limiting the number of occupants in the facility at any given time. As mandated, we will operate at 25% of our full occupancy rate.
As a member, what must I do, and what can I do to prevent the spread?

We ask that you help contain the spread of Covid-19 by practicing social distancing while here at The Gym.
We will have equipment disinfectant and sanitizer stations around the facility. We ask that you sanitize before and after using equipment.
As mandated by the state, all participants in exercise MUST wear gloves while exercising. This could be boxing gloves, or any other type of glove that covers the hand. We strongly recommend you provide your own gloves to exercise in. If this is not an option, we will provide you with a pair of gloves you can keep and wash for reuse later.
Masks are optional, but recommended during exercise.
We thank you for bearing with us during this time and supporting The Gym! For more information, comments or concerns, contact us at:
fitness@thegym.org
(817)-652-1555